Deepening your practice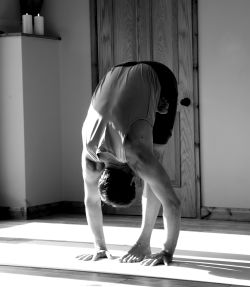 Started on the request of long term students, the mentorship programme is a flexible and personal way to work with Ade on a regular basis.
Whatever your experience or goals the mentorship programme will help further your journey on the yoga path.  Ade has worked for relatively short periods with individuals using yoga to address a physical challenge.  He also has longer term relationships with individuals exploring the deep personal transformation potential of this remarkable and ever-evolving system.
For some, a regular one to one session is the main forum for the mentorship.  In other cases written correspondence and on line meetings may be used.  Each mentorship programme is unique and may also change over time.
To find out more contact Ade to arrange a conversation to see if this is for you.  Please provide a brief summary of your yoga experience and your interest in the mentorship programme.